At BCgolfguide, we frequently receive interesting questions from our clients.
Overwhelmingly, the queries arrive in the "additional notes" section as part of our "Create Your Golf Package" online form.
We'll share a couple of recent questions with you today.
QUESTION: Is my golf trip going to be more expensive in 2022?
BCGG: It really does depend on the region you choose to visit. But in a general sense, sadly, that may be the case.
Many facilities experienced high demand during 2021, with some intermittent lulls due to travel restrictions imposed by various provincial governments. This had an impact on "tourist" activity, though local play was strong in most regions across western Canada.
BCgolfguide is already hearing from hotels and golf courses that they are hiking rates.
In a previous BLOG post at BCgolfguide, we included advice from a respected Canadian industry marketing tandem – the folks at CKGolf Solutions. Their recommended increase prior to the 2021 season to golf courses of 2% to 5% came with this warning: "Don't be greedy."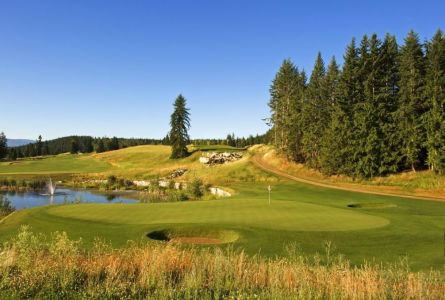 Dynamic pricing models are surfacing in some cases and in a general sense, best value is realized by booking well in advance. As available tee times reduce, pricing tends to increase. In rare cases, some last-minute value could arise, but it's unlikely this would relate to prime tee times. With enough lead time, BCgolfguide can get you the tee times your group wants!
Some travel regions are generally more expensive than others. It's just a fact of life. At BCgolfguide, we know we can find you great value in all regions. As important rates information arrives at our end, we immediately update package pricing.
It's what we do!
Also, we revised our Terms & Conditions following the 2021 season to better reflect the current travel climate in our country.  At BCgolfguide, we are confident our deposit requirements and our approach to cancellations is about as reasonable as you will find among Canadian golf tour operators.
QUESTION: "I don't want to speak to somebody to find out what packages are available. I hope in the future your site makes it easier to retrieve golf package info at the click of a button."
BCGG: Our "Featured Packages" are listed in each region on our website and full details are provided. That includes per person pricing, based on double occupancy.
If you find a package that is an absolutely perfect fit, all we require is an email confirming your travel dates and a valid credit card to initiate the booking process with our golf course and hotel partners.
It's that simple!
Planning and booking a golf trip is not the same as booking an all-inclusive vacation. There are many more "moving parts".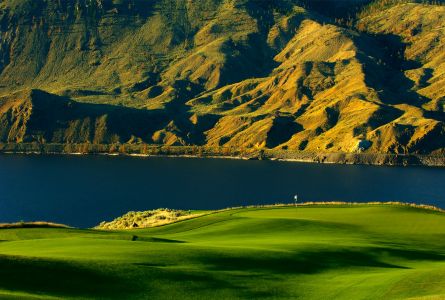 Perhaps the facility you've chosen doesn't have the particular room-type your group desires? Or, that golf course you want to play on a Tuesday may not be available because of a Ladies Day event. Are you aware of the golf courses greens aeration dates?
We also like to engage because it's amazing what you can learn about a group that can lead to building the most ideal package.
We understand that email is here to stay, but we're very confident a quick chat about your trip and some of these variables will actually save everyone plenty of time.
We just want to get it right!
FORE!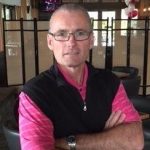 (Erickson has industry experience in Alberta as an off-course retailer and teaching professional, in addition to a 10-year stint in golf shop management in the Okanagan Valley. A freelance writer for over 30 years, Glen has been a member of the BCgolfguide team since 2016.)
To "Create Your Golf Package", send us your ideas by clicking right here!
Links To Other Articles You May Like: