Some exciting news from the Thompson Okanagan region this past week as Adam Blair has been promoted to the role of General Manager/Director of Golf of Quaaout Lodge & Spa at Talking Rock Golf Resort.
From a press release issued last week…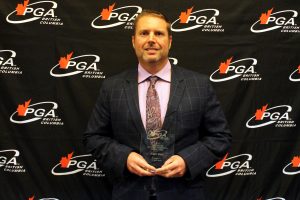 Adam brings decades of experience as a golf professional with a proven track record at the Lodge since 2011. Adam has demonstrated throughout his career, the ability to work successfully in different environments, designing and implementing leading strategies with results.
This is an enormous opportunity for Quaaout Lodge and we couldn't be happier to have Adam at the helm, achieving continued growth in the next chapter of our story. Continue reading "News from Talking Rock Resort & Quaaout Lodge"