We tossed up a few movies for your consideration in our last BCgolfguide BLOG entry, with the Holiday Season fast approaching.
This time around, we have something for folks who might prefer an old school concept – reading a book!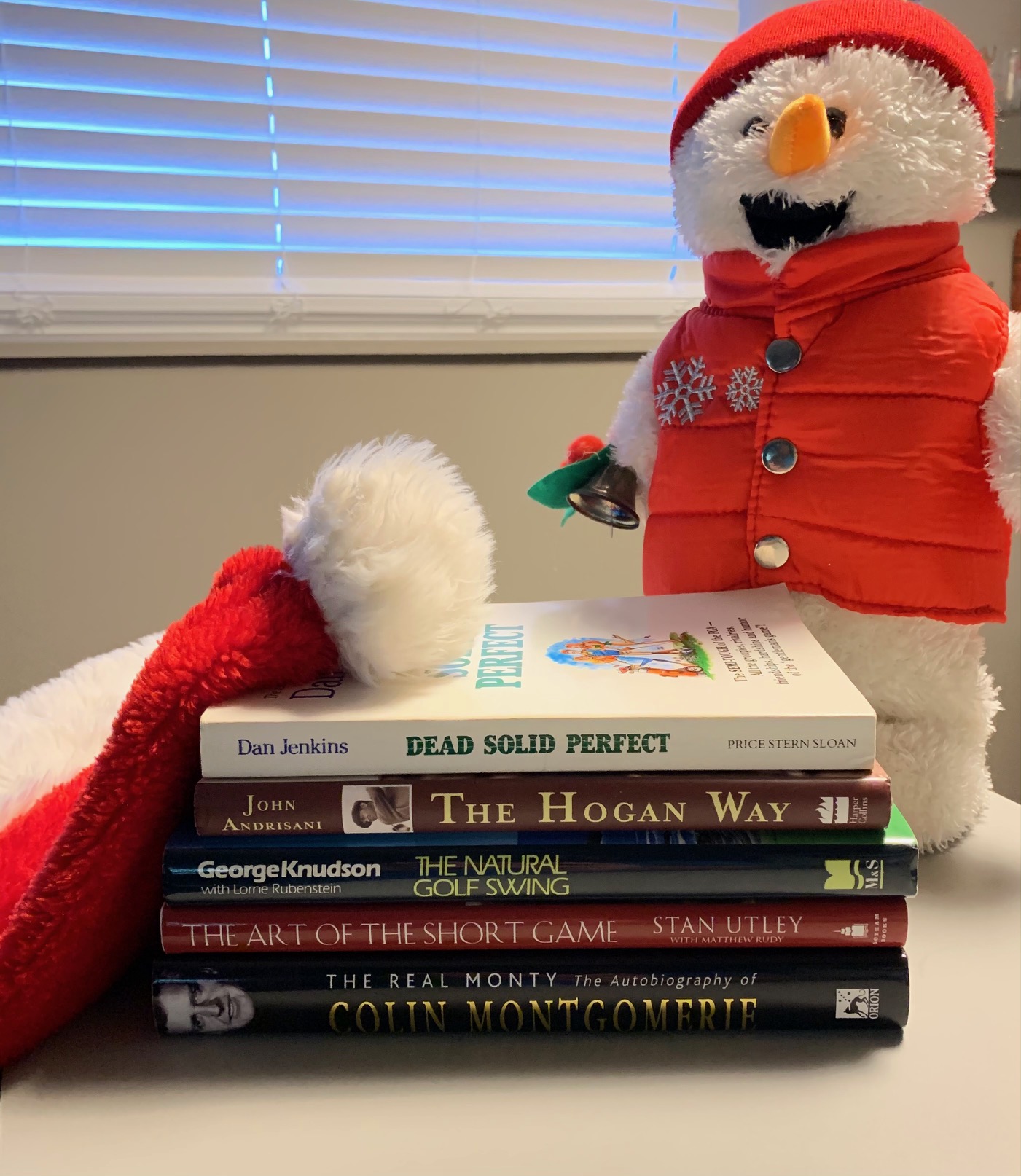 Here are a handful of my favourites for your consumption.
The Real Monty (2002): Colin Montgomerie was a polarizing figure in professional golf, but his autobiography provided some incredible insight.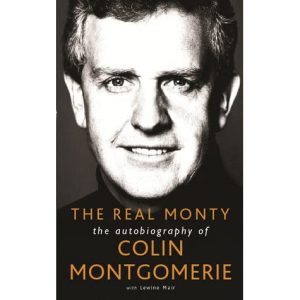 He won the European Tour Order of Merit seven straight times between 1993 and 1999, then again in 2005. However, many onlookers ignore this amazing feat. They choose instead to suggest he never did validated that greatness by winning in the USA on the PGA Tour. Nor did he ever win a major championship.
If not for a chance round of golf with a pair of agents from IMG, Monty may never have pursued playing the tour. It's a terrific story in itself, one of many interesting snippets he shares.
An absolute star in the Ryder Cup, folks in British Columbia may also remember Monty as quite an entertainer during the week he appeared in the 2008 Telus Skins Game at Predator Ridge.
The Art of the Short Game (2007): I picked this up at the PGA Superstore in the Palm Springs Airport. Some of the instruction is a bit involved, but I'm thankful I gave this a thorough read.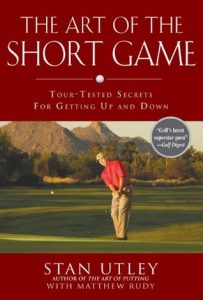 Stan Utley played the PGA Tour for a few years and earned over $1,000,000 by figuring out how to get the ball into the hole. His skill and prowess around the greens led to a successful career as an instructor when his competitive playing days came to an end.
The book includes a compilation of photos and drills. Like any form of golf instruction, I recommend you take it slowly. Choose a couple of Utley's ideas that address areas in your game that have created some challenges. Some of the ideas might make for some interesting conversations with your personal teaching professional, too.
The Natural Golf Swing (1989): I like the Canadian content here – the instruction philosophy of George Knudson chronicled by Lorne Rubenstein.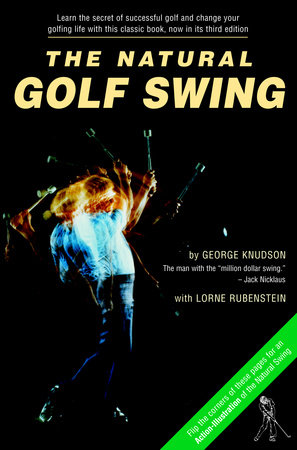 Knudson won eight times on the PGA Tour between 1961 and 1972. He finished in the top ten at The Masters on three occasions. Knudson focused on balance, rhythm and tempo. In addition to the physical side, Knudson delves into the importance of concentration and temperament.
Rubenstein recalls Knudson as a "ball-striking maestro".
One of the really cool features is the "Action Illustration", achieved by the reader flipping the bottom corner of the book's pages. It's a bit of an old school approach, but nifty nonetheless.
The Hogan Way (2000): Author John Andrisani, who I met briefly in Florida while competing at the 2002 World Golf Teacher's Cup, demonstrates how we can implement Ben Hogan's shot-making genius.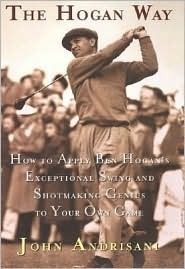 Much commentary has been undertaken over the years to emphasize Hogan's commitment to practice and the principles he believed in. His own book, Five Lessons, has garnered much acclaim throughout the industry. However, it really can be plenty to absorb, bordering on overload.
In his offering, Andrisani has found a way to focus on a few principles that give us all some hope. He doesn't dwell too much on some of the more complicated aspects Hogan preferred to detail. Another interesting read!
Dead Solid Perfect (1988): Alright, alright! I featured the movie in our previous BLOG entry, but it really is a fabulous bit of fiction.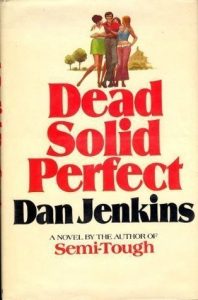 Author Dan Jenkins takes us through the crazy life of journeyman touring professional Kenny Lee. He exudes skill and talent but simply cannot get his act together. Jenkins, pure genius at the keyboard, describes Lee's antics throughout the novel in more, ahem, certain terms.
If you think you might not dig the book, consider downloading the audiobook. I guarantee you'll laugh out loud on more than a few occasions.
FORE!
Links to other articles you may like:
Golf Movies for the Holiday Season
Top 10 Holes in the Okanagan Valley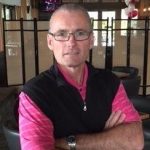 (Erickson has industry experience in Alberta as an off-course retailer and teaching professional, in addition to a 10-year stint in golf shop management in the Okanagan Valley. A freelance writer for over 30 years, Glen has been a member of the BCgolfguide team since 2016.)