It's that time of year again when the team at BCgolfguide hits the road to spread the news about the outstanding golf travel  product available throughout British Columbia.
This year, the IAGTO North American Convention takes place in Austin, Texas at the Horseshoe Bay Resort. Over 200 golf industry buyers and suppliers from around the world are in attendance.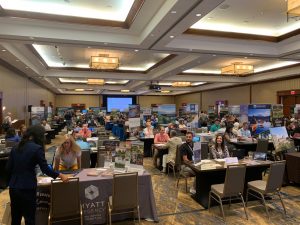 BCgolfguide joined the International Association of Golf Tour Operators (IAGTO) in 2008.
At the 2019 edition, BCgolfguide will continue to take on an important leadership role, trumpeting all that makes the landscape of golf across British Columbia such a sought after global attraction.