Reflecting on a tumultuous 2020 in the golf travel business has made for some interesting conversations.
Amid so much uncertainty, the ability of the industry to convince government officials across Canada that the game could be a safe activity during the pandemic was a giant first step. Implementing effective operational protocols then became the priority and golf courses were allowed to open for business.
And then, golfers came in droves until old man winter arrived.
But the conversations about the 2020 season have not all been so much about "what happened".
Rather, there are a plethora of questions about what we can expect for 2021.
COVID-19
Assume for a moment that everything for 2021 remains the same.
With the golf industry successes achieved during 2020 still very much top of mind, there should be no secrets moving forward. Personnel at golf courses and golfers alike now know and understand how to make it all work.
Should Mother Nature produce good vibes, it stands to reason 2021 can be another success story for the industry across Canada.
PAY TO PLAY
Golf courses made swift adjustments last season to accommodate high demand for play. Satisfying the desires of memberships and public players required some juggling to ensure access to tee times.
What remains to be seen is how golf courses react to the increased demand.
Logically, the concept of supply and demand would suggest golfers can anticipate digging deeper into their wallets to tee it up in 2021. Will golf courses assume the same level of play and nominally raise fees to increase profitability? Or, does a mindset exist where significant increases could be forthcoming?
Jeff Ciecko, Partner/Co-Owner of CK Golf Solutions Ltd. works with various golf facilities and destination marketing organizations. He offered an opinion in his respected "Industry Blog" at www.CKGolf.ca. His November 3, 2020 entry is entitled, "Preparing for the 2021 Golf Season".
"Don't mess too deeply with your pricing," Ciecko wrote. "Did you have a good 2020 financial year? This isn't the late '90's, keep your pricing to a 2% – 5% increase. Don't be greedy."
A 5% increase would make a $2000 annual pass a $2100 ticket.
A $120 green fee would become $126.
Will golf courses give this cautionary advice their full attention?

TIME TO TRAVEL
Perhaps the most effective way to secure the tee times you and your group want, the specific times of day and dates that work for you, is to plan well in advance.
We mentioned the uncertainty associated with the pandemic, but isn't it fair to say at this juncture COVID-19 has become a known risk?
As humans, we are social beings and golfers know well that camaraderie is such an important aspect of any golf trip. How many of us really want to sacrifice those good times?
Finding a way to make it all work will require commitment to being a safe, considerate, and vigilant traveler. This expectation can be found in our BCgolfguide Terms & Conditions, which is being updated regularly to reflect the fluid situation we are all experiencing.
If we are allowed to fly with our airlines of choice, allowed to travel together in our vehicles, allowed to use hotels and allowed to play wonderful golf courses, what's not to like?
Of course, if there is any fear or apprehension, choosing not to travel is certainly an acceptable individual decision. But remember, the protocols are in place. There shouldn't be any secrets anymore.
Would being required to commit to a few minor inconveniences along the way really be a deal-breaker?
At BCgolfguide, we're looking forward to working with you to make it all happen in 2021.
Let's enjoy our golf while we can.
Let's enjoy our friends.
Let's be safe.
Let's live our lives.
FORE!
Book your 2021 golf trip with BCgolfguide!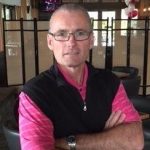 (Erickson has industry experience in Alberta as an off-course retailer and teaching professional, in addition to a 10-year stint in golf shop management in the Okanagan Valley. A freelance writer for over 30 years, Glen has been a member of the BCgolfguide team since 2016.)
Links To Other Articles You May Like:
Golf Kamloops leading the charge during 2020