With the Holiday Season fast approaching, it seems likely we'll all probably be sticking pretty close to home.
And so, we present a few golf movies to consider as you munch on some snacks and sip a few egg nogs.
The first two are my personal favorites. But beyond that, the rest are in no particular order.
Dead Solid Perfect (1988):  I really hope golfers can figure out a way to get their hands on this movie! Written by legendary journalist Dan Jenkins, the movie is hilarious. However, if foul language grates on you or you're offended by occasional nudity, maybe take a pass on this film.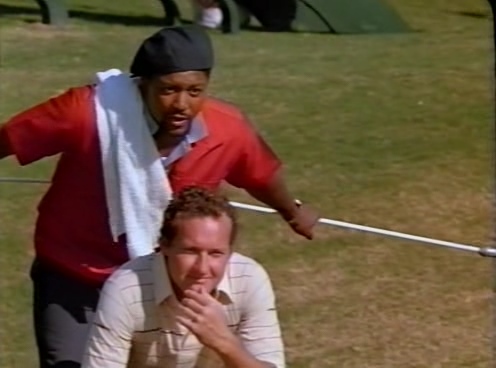 Kenny Lee (Quaid) is a journeyman tour professional who has yet to strike it rich. So, he moonlights gambling among the rich folks. Guys like his caddy "Spec" and the money man – "Bad Hair" Wimberly are terrific characters. And, how many of us remember the ravishing Kathryn Harrold? Lee screws up a couple of relationships along the way, but finally settles in for a great week at the U.S. Open.
The crummy thing is I can't find this movie on Bluray, but I believe a DVD exists. It's frustrating for HD snobs, but the first few times I watched the film, it was a VHS tape, which I still own! The novel is also terrific and if you ever spend time on the road, give the audiobook a listen.  It's great stuff. Jenkins is a genius!
A Gentleman's Game (2001): This is an interesting bit of fiction that has flown well below the mainstream radar.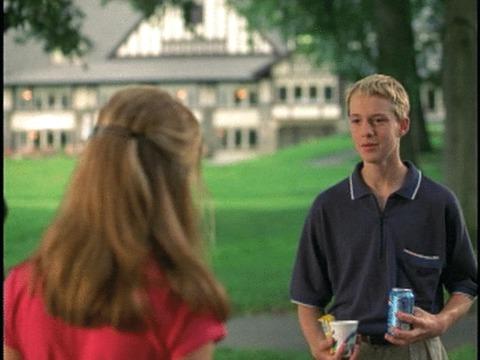 Timmy Price takes us through his development as a player in the politically charged arena of a private golf club. An indifferent father, a guilt-ridden teaching pro, the club drunk and a thumbless caddy from a broken home all play a role in Timmy's personal growth during a tumultuous season at an exclusive East Coast country club.
The movie has been panned by a few critics, but screw 'em. I like the film, probably because I can relate to a few things the kid went through trying to navigate life in a country club atmosphere. I think it's superbly written, presumably by someone who has witnessed inequities perpetuated by the self-righteous who consider themselves to be high society. The caddy room scenes are awesome!
Caddyshack (1980): A cult classic many of us have seen a million times. Sure, it's almost 40 years old, but the one-liners from this movie are heard at golf courses everywhere to this day!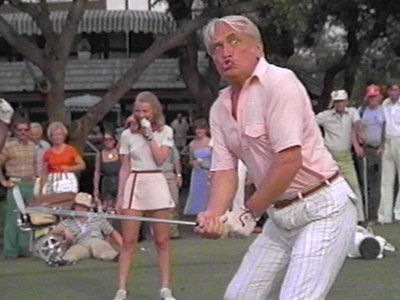 Chevy Chase, Rodney Dangerfield and Bill Murray get most of the attention but my favorite has always been Ted Knight, who plays the arrogant, do-gooder, club president, Judge Smales.
"How 'bout a Fresca!"
Nothing but laughs here! If you own the newest version on Bluray, the bonus features and historical conversations with the actors is just pure gold!
Tin Cup (1996): A movie the ladies might enjoy with "easy-on-the-eyes" Kevin Costner stealing the show.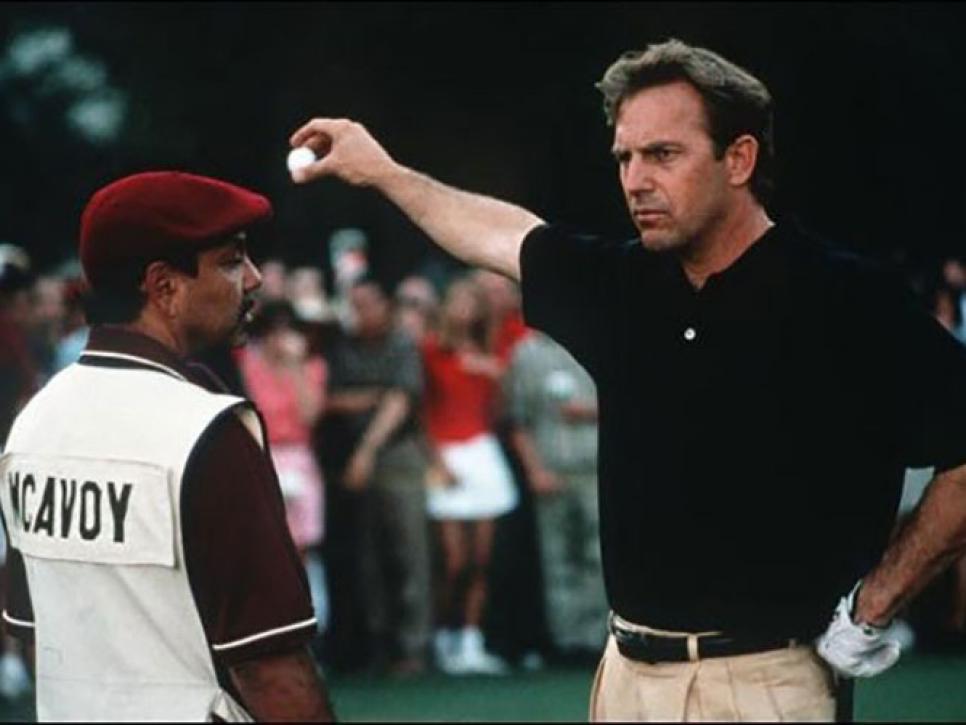 An under-achieving, down-and-out, driving range teaching professional, Costner weaves his way to an unlikely spot in the U.S. Open. Tune in for a not-so-typical ending to a movie that includes cameo appearances from Jim Nantz, Ken Venturi, Craig Stadler and Gary McCord.
Sure, GOLF Channel has played it to death in recent years, but the script contains plenty of yuk-yuks. Tin Cup really kind of filled the void between 1980 and 2000, when the movie industry didn't produce much for the big screen that included golf.
Follow the Sun (1951): Originally broadcast in black-and-white, this movie was brought back to life as a GOLF Channel Classic.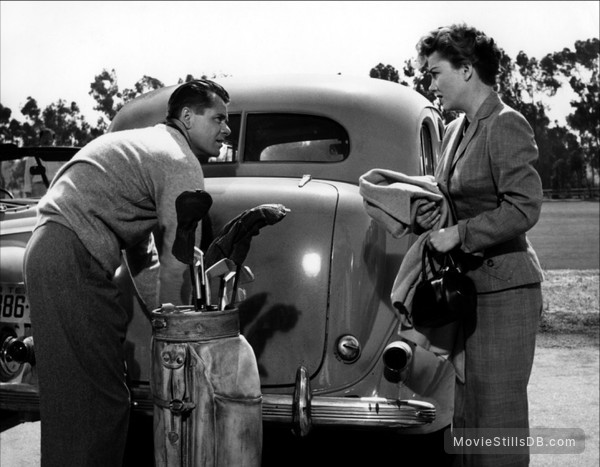 It's the story of Ben Hogan's rise to prominence as a tour professional and chronicles his recovery from a serious, life-threatening collision between his car and a Greyhound bus.
A slow-moving, detailed production, Follow The Sun is a great fit for those with a hankering to look back at fact-based yesteryear in golf. I think a certain demographic – guys my age – will really enjoy this historic movie.
The Bonus Section: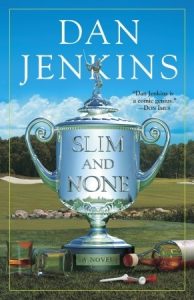 If the movies don't completely do the trick, try an audiobook. I enjoy these while I'm on the road and sometimes while just hanging around the house.
Here's another one from Dan Jenkins – I think it would make for a great Netflix series! Enjoy a year on the tour with 44-year-old Bobby Joe Grooves as he pursues his first major championship victory.
I bought this online with my Audible membership. But, just a warning – proceed with caution – this one is not for the faint of heart!
Other notable golf flicks:  Legend of Bagger Vance (2000); Bobby Jones: Stroke of Genius (2004); The Greatest Game Ever Played (2005);  Seven Days in Utopia (2011); The Squeeze (2015); Tommy's Honour (2016).
Book your 2021 Golf Trip with BCgolfguide!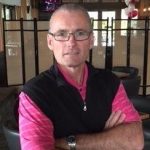 (Erickson has industry experience in Alberta as an off-course retailer and teaching professional, in addition to a 10-year stint in golf shop management in the Okanagan Valley. A freelance writer for over 30 years, Glen has been a member of the BCgolfguide team since 2016.)