Sean Richardson knows a thing or two about golf.
And, about work ethic.
And, inner battles.
The Kelowna-based teaching professional can attest to playing the game at a high level and he understands the effort required to help others achieve playing success.
As the Director of Instruction at The Harvest for the past seven years, his impact on many of the Okanagan Valley's elite players has been enormous. In fact, that impact has been felt across British Columbia for many years.
"I really believe that as a coach, we have a unique place where we're able to develop people through a sport," Richardson said. "I think it's pretty special."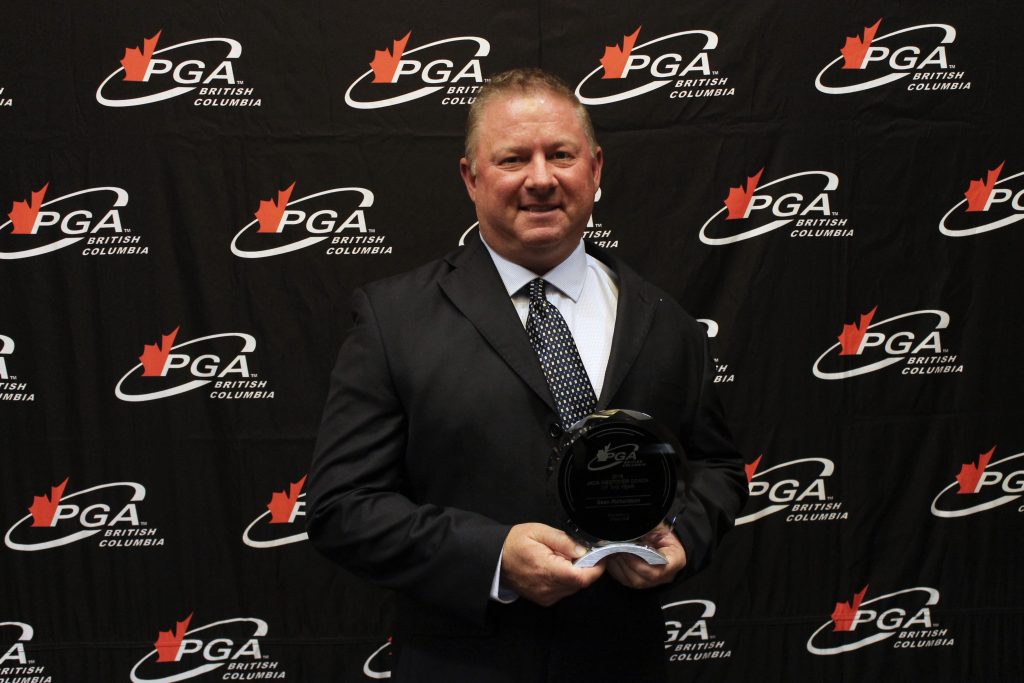 There have been plenty of accolades bestowed on the 51-year-old. Most recently, the PGA of BC recognized Richardson as the 2018 Jack Westover Coach of the Year.
It's an award earned through plenty of hard work, based on overall performance in coaching, special programs a professional has initiated or implemented, along with the emergence of outstanding golfers.
Richardson also earned the 2010 Alvi Thompson Teacher of the Year Award and 2004 Jack McLaughlin Junior Golf Leader of the Year Award from the PGA of BC.
"I have been nominated a few times," he said. "In the process, you have to write about yourself, which I always find interesting.
"But I think it's cool to know that I taught people who are now doctors or lawyers. Many of them are very successful business people."
The diagnosis
While Richardson enjoys reflecting on past successes and continues to devote his energies to coaching, he is also enduring a personal battle. It's a lingering health challenge, an adventure that has been omni-present for some time now.
Richardson has cancer. In fact, he has been living with its effects for awhile.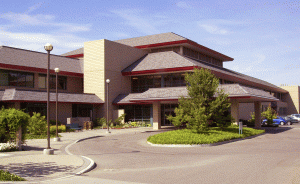 A few years ago, in 2016, he just knew something was wrong.
Something just did not feel right and the discomfort was becoming more and more unbearable.
Ultimately, through his own research and persistence, some timely examinations and tests at Vernon General Hospital, it was concluded a tumor had grown inside to the size of a grapefruit.
By the time the cancerous tumor was surgically removed in January of 2017, the cancer cells had begun to linger about elsewhere, presenting a potentially destructive reality Richardson continues to address.
He understands and endures the routine. Every two weeks, it's a chemotherapy session at one of the top treatment facilities in Canada, the BC Cancer Agency – Kelowna, Sindi Ahluwalia Hawkins Centre.
"I've told the medical team that I want to be around when they find the cure," Richardson said.
"My health is the same as it was a couple of years ago. Every second Thursday I sit in the chemo room. I'm doing okay and I appreciate when people come up and ask me how I'm doing. Don't be afraid to come up and ask me. Don't be afraid."
The health concerns have resulted in some adjustments to his teaching schedule, primarily due to fatigue. Just as he had become more and more well-known and sought after, it became apparent he would not be able to devote the amount of time necessary to handle the volume of activity.
During the summer of 2019, while on the lesson tee, he suffered a heart attack, due to a blood clot resulting from the cancer treatment. Fortunately, a quick response led to a favourable outcome.
"Medication controls the situation," Richardson said. "I've been very careful to take my meds ever since."
Indeed, while the hits keep coming, Richardson has recovered well enough to resume participating in a fitness regimen at Kinetic Evolution in Kelowna. He continues to build and maintain his strength and flexibility.
Many of his peers in the region have followed him to Kinetic Evolution over the past couple of years, recognizing the health benefits associated with the regular workouts. Richardson has also introduced many of his students to the facility, combining fitness training with the continued focus on improving how they play golf.
The Players
"One of the questions people ask is 'Who have you coached?'", Richardson said.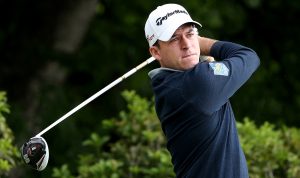 "Nick Taylor, who's on the PGA Tour. I coached him when he was a little kid. It's really cool to have coached players who've made it in the game.
"I worked with Nick from the time he was 13 until he was 18.
"At 18 he set the record for the largest winning margin ever in the Canadian Junior – 11 shots.
"I worked with Adam Svensson at the same time. He was a bantam during those years, that's the 13-and-under age group.
"In 2005, Darren Wallace set the record as the youngest winner in Canadian Amateur history.
"These are cool accomplishments, but I don't define my career simply by student's tournament wins. It really is, as we've discussed, about developing people."
A student's perspective
His stable includes one of the Okanagan's up-and-coming touring professionals, Kelowna's Megan Osland.
"Throughout the ten years Sean and I have been working together, I've seen incredible growth as a player," Osland said. "He has a way of explaining technical aspects of the game in a more simplified way."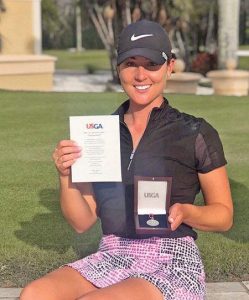 Richardson seems almost in awe of Osland's progression.
"The drive comes from within," he said, when asked about Osland's motivation. "Of course, it has to. I'm just not sure that many golfers have had the ability to shoot the really low scores."
Osland has become that player.
In early October of 2018, she posted a stunning opening round 61 in The Preserve at Turnbull Bay Ladies Classic in Florida. Osland won the 54-hole National Women's Golf Association event with a score of -17.
Osland, now 26, continues to play professionally on the Symetra Tour, one step away from the LPGA Tour. The sweet-swinging left-handed player made her LPGA Tour debut last summer at the 2018 Canadian Pacific Women's Open at the Wascana Country Club in Regina and played in the 2019 event as well. She also played in the 2019 U.S. Women's Open in Charleston, North Carolina.
"The Symetra Tour schedule doesn't allow me to be at home very often," Osland said. "I correspond with Sean by sending video. He is really good at noticing the little details in my swing and can help me while I'm out on tour."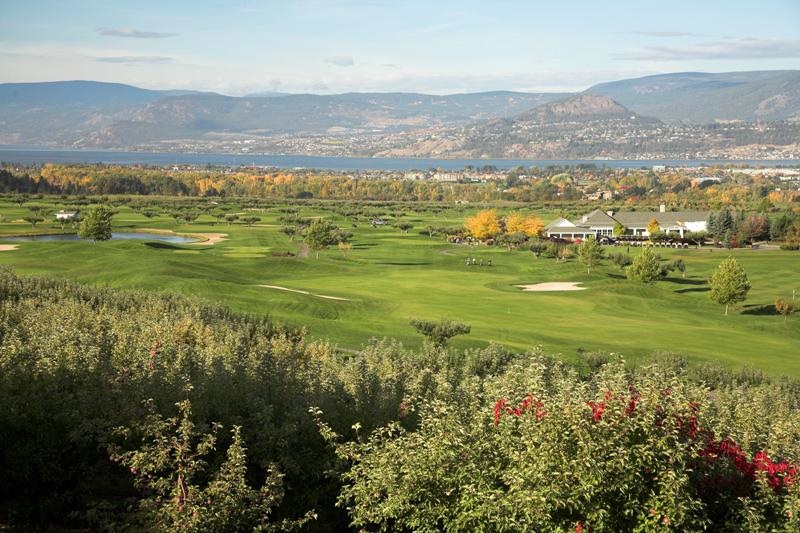 Enjoying life
Away from the golf course, Richardson is doing all he can to enjoy each day. An avid outdoorsman, Richardson continues to advocate for environmental responsibility, sustainability relative to fish and wildlife. It's a cause, among many, that is dear to his heart.
He is also very much at home beside a campfire, at the grill or in his kitchen. A self-proclaimed "Golf pro that cooks", his plethora of mouth-watering home spun dishes can be seen frequently on his Facebook page.
Through all his successes and challenges, Richardson hasn't forgotten his roots, the people important to him who have had an impact on his life.
"I didn't become good at coaching all by myself," Richardson said. "I became good at what I do because I had a great team and good competition against other guys who are great people and great resources.
"I really appreciate it."
© 2019 Glen Erickson All Rights Reserved