Experience Kelowna in 2020
Natural beauty, abundant sunshine, crystal clear lakes and an extended golf season are all reasons that Kelowna is truly a golfers paradise!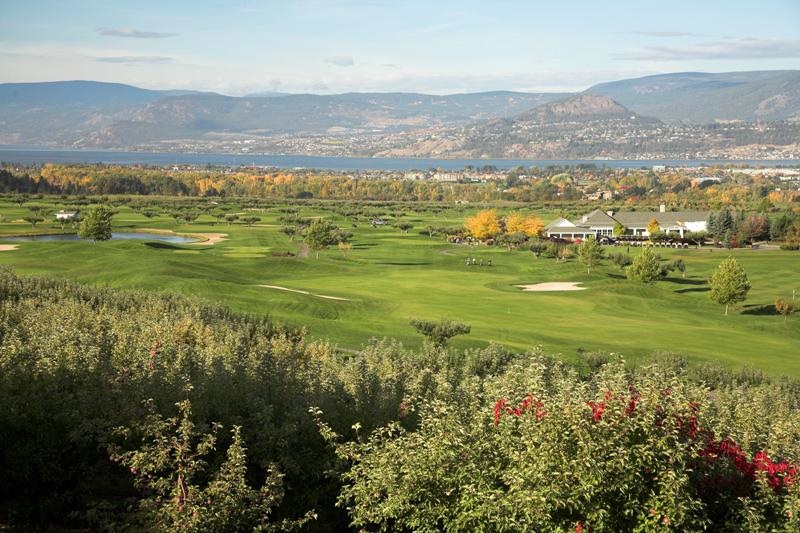 While golf in Kelowna may seem far away, many of the areas golf courses typically open by the end of March.
And, a couple of new hotels will open for business early in 2020!
Featured April 2020 Golf Packages
LOCALS IN KELOWNA LOVE IT!
Play where the locals do and enjoy three rounds of golf and two nights accommodation at Kelowna's Kanata Hotel & Conference Centre starting at only $127 per day.

Experience the breathtaking views of Black Mountain followed by the majestic willow-lined fairways of Shadow Ridge. Then head over to Kelowna's West side and enjoy a true test for golfers of all abilities at Shannon Lake.
Package includes: 3 rounds of golf with cart, 2 nights accommodation in a two-queen room with breakfast and all taxes.
Until April 16: $379 per person
April 17-24: $389 per person
April 25-May 14: $419 per person
*Rates based on double occupancy.
* There is a $49 per person surcharge for Easter Weekend packages. Rooms are booking quickly. Do not delay.
* Play Black Mountain Monday thru Thursday and receive a bonus $10 Food and beverage credit.
LUXURY KELOWNA GETAWAY!
For those looking to add a little luxury to their getaway, enjoy a beautiful lakeside retreat at Manteo Resort while still being in the heart of Kelowna.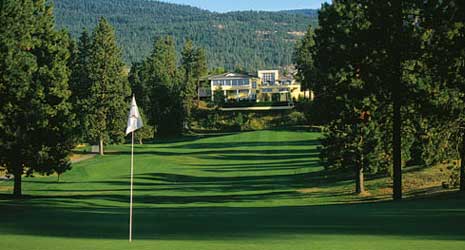 Play golf at The Harvest, Gallagher's Canyon and either of Okanagan Golf Club's Bear or Quail courses, then relax and unwind in the sanctuary of Manteo.
Package Includes: 3 rounds of golf with cart, driving range use, 2 nights accommodation in a Standard Guest Room (two queens / one king) with resort fee and all taxes.
Until April 30: $579 per person
* Rates based on double occupancy.
* Excludes Easter.
* Pay parking at Manteo Resort not included.
Book Early to Secure Your Perfect Date
To book your 2020 Golf Kelowna Stay & Play package visit our website or call 1-800-930-4622 today.
Our Golf Package specialists have been in Kelowna since 1997 and have played every course themselves countless times. Our golf course staff is ready to welcome you to Kelowna. What are you waiting for?
Welcome to Kelowna!
Exciting news for travelers as the Hampton Inn & Suites Airport will provide another convenient north-end location in Kelowna!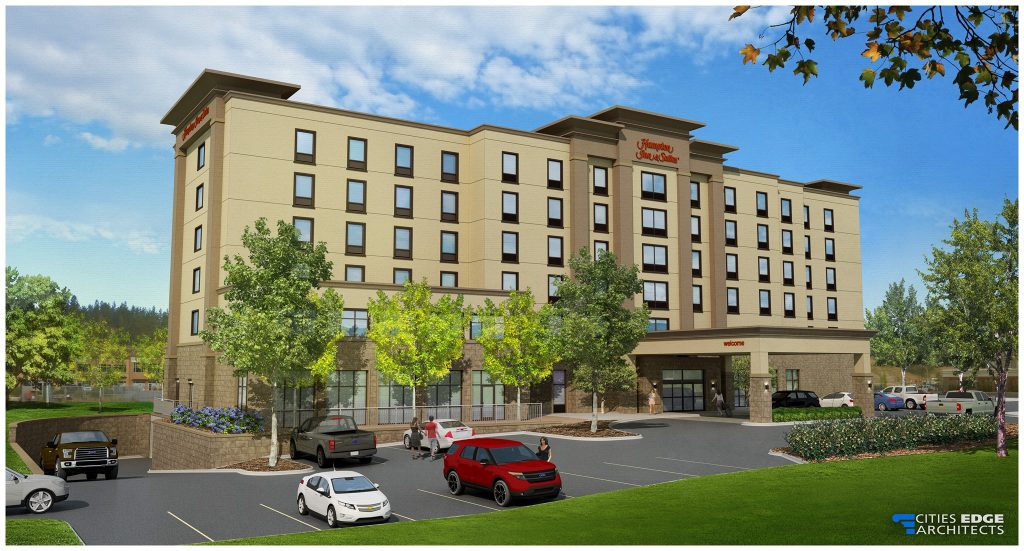 And look for the new Hyatt Place Kelowna, a six-floor, 161-room hotel centrally located just off Highway 97.