At BCgolfguide, we're proud to work with the team at Tourism Kamloops, along with our many golf course and hotel partners in the region.
Here's a nifty spin from Tourism Kamloops – just how the 2020 destination golf experience is different from what many of us have gotten used to over the years. The Kamloops region continues to grow as a popular golf destination.

There are unknowns and questions about what to expect on the golf course, and also with accommodation, and restaurants. The health and safety local staff, the entire community and of course the golfers is a top priority.
Provincial Health Regulations:
If you have any symptoms at all of a cold or influenza, even if they're mild, stay away from others and stay home. And, any person entering Canada by air, sea or land is required to self-isolate for 14 days whether or not they have symptoms of COVID-19.
Golf Experience Changes:
Arrive no more than 20 minutes in advance of your tee-time.


Single cart riders unless riders live in the same household or have traveled to the golf course together.

There will be no rakes in the bunkers.

Washrooms are open, and will be sanitized regularly.

Cups may be set with a foam riser so golf balls will enter the hole but not be sunk to the bottom for easy retrieval.

Please practice social distancing at all times (2m / 6ft apart from each other) NO handshaking, NO hugging etc.

Do not handle each other's golf balls, tees, ball markers etc.


Restaurants and clubhouses are open with limited seating and takeout options.

Shannon McGeady, head professional at Tobiano near Kamloops has seen an uptick so far this season, despite some crummy weather in the region of late.
"We've noticed an increase in rounds, maybe a little bit more  than last year," McGeady said. "And that's been great.
"We are power cart mandatory, so we were limited in what we could offer due to the number of carts we have. But it's been important to protect our staff and the golfers and we've gotten some very positive feedback about the things we've been doing to find ways to make sure people are enjoying themselves.
"I think with all other activities shut down for awhile, golf allows people to be outdoors and to socialize. So, maybe they're saying, 'let's try golf!'"
Accommodation Experience Changes:

Enhanced cleaning protocols both in rooms and in common areas.

Hand sanitizer stations throughout.

Physical barriers and physical distancing signage.

Mobile technology for check in and room service.

Accommodation staff wearing personal protective equipment.

Grab and go breakfast.

Daily room refresh unavailable.

And more…
Your Role:
In this time of uncertainty, individuals are encouraged to consider options to minimize the spread of any germs.

If you have any symptoms at all of a cold or influenza, even if they're mild, stay away from others and stay home.

Please practice social distancing at all times (2m / 6ft apart from each other).

Bring your own hand sanitizer.

Where possible, travel to the golf course in separate vehicles.


Bring your own water bottle.

Avoid handshakes, high fives, and hugs with pals.
Unfortunately, failure to abide by guidelines at the golf course or accommodation may result in being asked to leave the property immediately, while losing golf and accommodation privileges, with no refunds.
While many golf courses and accommodation partners are already welcoming leisure travelers, we encourage you to connect with all partners associated with your itinerary to ensure your visit will be accepted.
BCgolfguide also fulfills package requests for the Golf Kelowna program.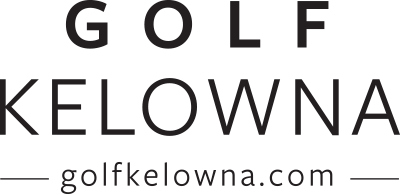 Golf Kelowna is a collection of 13 golf courses. Early spring, long summer days and semi-desert climate combine for extraordinary golfing conditions.
Golf is as much a part of the character in the Kelowna region as the lake and vineyards. From towering pines and rolling fairways to lake views or golf amongst the vines, the choice is yours.

According to general manager John Jacoby, things are moving along in a positive manner so far at the Shannon Lake Golf Club.
"Everything is going pretty well," Jacoby said. "in fact, we're busier than we've ever been.
Jacoby has been speaking with golfers regularly and suggests he hears rather a common refrain theses days.
"There are people who may not be working now, unfortunately, so they have time," he said. "And also, golf can be played in a safe manner. There are other recreational activities people can't participate in just yet."
Your best golf memories start with a call to our Kelowna Golf travel specialists. We've played all of our 200+ fairways and greens and will use that expertise to customize an unforgettable golf trip.
Whether you are planning a golf weekend or a week-long golf adventure Kelowna is the 'must play' destination on every golf enthusiast's list.
And, all Golf Kamloops, Golf Kelowna and BCgolfguide quotations and packages include details associated with our COVID-19 booking protocols.
FORE!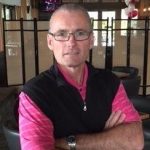 (Erickson has industry experience in Alberta as an off-course retailer and teaching professional, in addition to a 10-year stint in golf shop management in the Okanagan Valley. A freelance writer for over 30 years, Glen has been a member of the BCgolfguide team since 2016.)