The Vancouver Golf Expo returns in 2019 even bigger and better than last year. Now in the 2nd year under new management of the NGCOA the event has grown with interactive activities and vendors from all over BC and beyond.
BCgolfguide.com has provided Reno Golf trip with 5 nights / golf / and flights – details on the GolfExpo website.

Access all the info on the Vancouver Golf Expo – and access a $2 coupon off your entry by booking online and using promo code – golfguide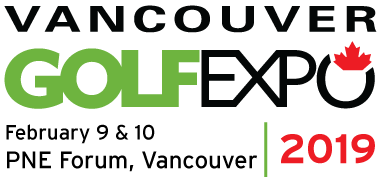 Saturday, February 9: 10:00am-5:00pm
Sunday, February 10: 10:00am-4:00pm
With day camps, after school and in school programming, and outreach programs, The First Tee of Greater Vancouver is teaching kids ages 6-17 to learn how to set goals and build character while learning fundamental golf skills and having fun! Learn more about this fantastic program at The First Tee PLAYer Range. There will be contests and First Tee swag for kids so don't miss it.
While you are at Vancouver GOLFEXPO, stop by the Peak Golf Retail space and stock up for the 2019 season. With 3000+ square feet of space, you will find massive deals on clubs, gloves, carts, footwear, apparel, golf bags, used balls and more.