An interesting article crossed my desk (well, my seat on an airplane) early this month and it got me to thinking.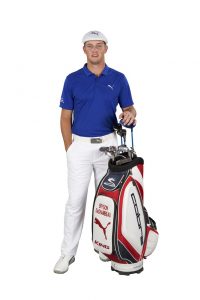 As dangerous as that may be or as infrequently as it might occur – the thinking part – I am wondering if this Bryson DeChambeau kid might be on to something.
In a GOLF Magazine piece entitled "The Power Of One", writer Alan Shipnuck examines the concept, focusing on the playing success of youngster Bryson DeChambeau.
As a self-proclaimed golf traditionalist, I am about 45 years into my lifelong love affair with the game.
Just imagine the equipment we were using 20 years ago! I recall being amazed at how good it was. And further back, I know I was using the "technology of the day", even when I started playing golf in the early 1970's. Things have changed immensely and I have benefited as a player from these equipment innovations.
I'm beginning to wonder if this concept of consistent length shafts – irons only – has some merit.
DeChambeau, who has also said he will putt with the flagstick in the cup based on the new rules modernization for 2019, has emerged as a proven winner on the PGA Tour, which lends credibility to the "one-length" irons concept. Since turning professional in 2016, he has won five times and collected winnings just shy of $12-million.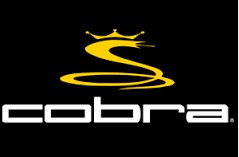 Mark Lindsay is a PGA of BC professional involved with sales and distribution of the Cobra equipment brand across British Columbia.
"We're the only major manufacturer building one-length shafted irons," Lindsay told BCgolfguide.
"The heads for the long irons are wider and the heads for the short irons are a bit lighter."
Based in the Okanagan region, he has been playing the "one-length" irons for a couple of years now.
"Basically, I would say it is just easier to hit the centre of the club face more often," Lindsay said. "My distance control is sharper and I hit it solid more often."
BCgolfguide partners across the province are also making the brand available to supporters of their facilities.
According to Lindsay, the Kelowna Golf and Country Club, along with Sunset Ranch have been Cobra Golf supporters. The Kamloops Golf and Country Club, as well as The Rise Golf Club in Vernon and Shuswap Lake Estates are also supportive of the Cobra brand.
When Mother Nature begins to cooperate with Okanagan Valley golfers this spring, BCgolfguide will work with Lindsay and experiment with the "one length" irons.
We'll be the guinea pigs, so to speak, and report our findings at Fairways & Greens or our regular BCgolfguide newsletter communique.
Fore!!