Is there anything more maddening for golfers than arriving at a course with  your group and finding out on the first hole that the greens have recently been aerated?
Seasoned golfers know full well that aeration is crucial for the long-term health of the turf we walk and play on. Once in the spring and once in the fall – that tends to be the routine many golfers across Canada are used to observing.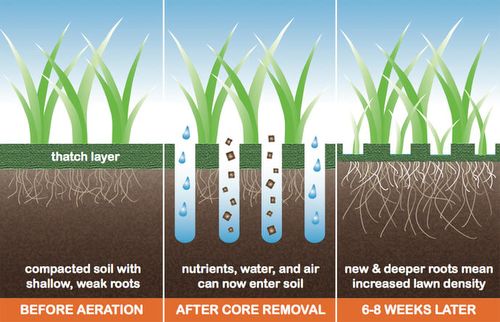 But greens aeration certainly affects one's golf experience, doesn't it?
The large cores pulled from beneath the surface, combined with heavy sanding to fill the holes, can make for a very negative golf experience.
Given my personal experience in golf course operations, there is one caveat.
That is, I am generally unsympathetic when a Member who plays 150-200 rounds a year at a golf course chooses to complain loudly about how greens aeration created inconvenience for them. At some point, I believe that individual's critical eye might be better served by a blindfold.
However, what I do find bothersome about the impact of this critical  turf maintenance is the failure of many facilities to provide visiting golfers with advance notice.
Revenue from non-Members is hugely beneficial at the overwhelming majority of golf courses across Canada. It's rather a unique dynamic – golf course Member's general disdain for green fee players. But at the end of the day, the green fee players produce a higher yield per round at most golf courses and the incremental revenue they generate is tremendously valuable to the  success of the business. Treating  green fee players and visitors with an extra measure of respect certainly pays off.
Website updates are an easy way to announce the scheduled dates for greens aeration. That's easy. It's an administrative function I could undertake and complete in about five minutes.
Educating staff in the golf shop, which is more intensive, is also crucial. When the phone rings a week or two prior to greens aeration dates, it's vital that all personnel advise the golfers if their requested playing dates fall within about a week following greens aeration. In addition to being a common courtesy, it makes for good public relations. It's also a great opportunity to advise the golfer if pricing will be reduced for a short period, which might help a facility to secure the business.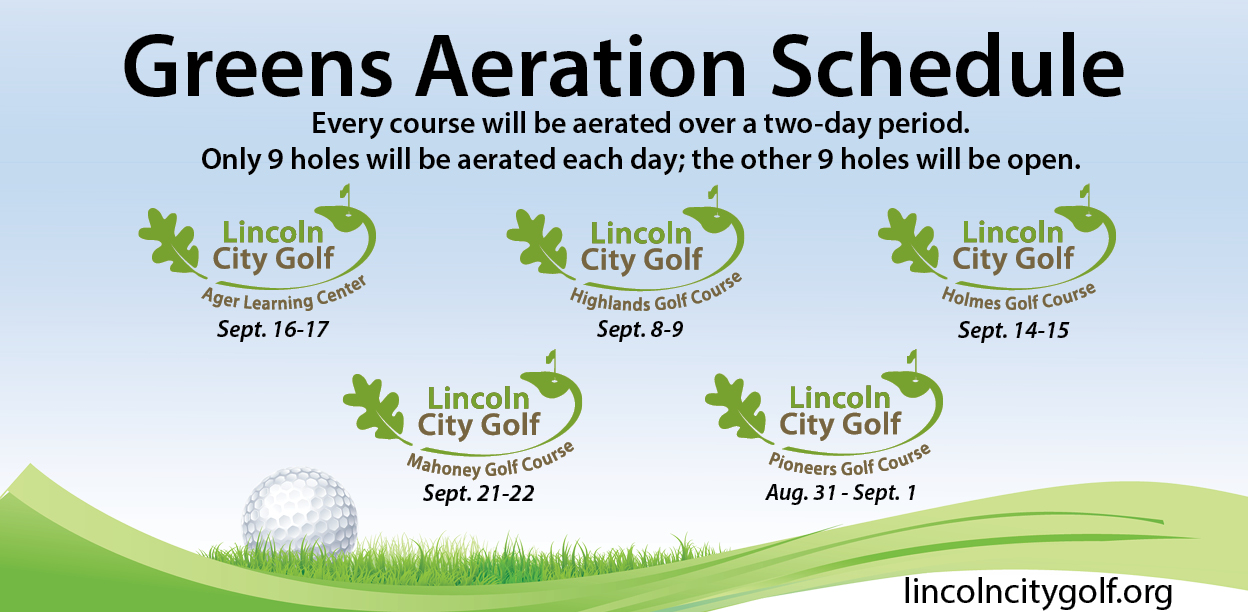 But, there's even more to it.
It's a well-known "best practice" in the industry for golf courses to contact groups in advance of their bookings. This consists of an email or a quick phone call to the group organizer when let's say, 12 or more players have been booked for play. That's three tee times.
Basically, the communication is designed to confirm the final number of attendees. The follow-up takes place far enough in advance to ensure that if the group's tee time requirements have changed, the adjustments can be made with enough lead time for the golf course to sell any open tee times. This is an important function for golf courses to protect revenue generating opportunities.
It's also a great opportunity for the golf course to confirm a group is aware of pending maintenance projects and how these might impact their overall golf experience. Big, big kudos to facilities that embrace making these aeration dates readily available to golfers.
Unfortunately, this could result in a group choosing to find a different facility to enjoy. There is risk in reaching out to these groups, but I think it's one of those necessary evils in the business. If you tell the customer in advance, they might  decide to spend their after-tax dollars elsewhere. If you don't tell them in advance, expect to endure their wrath – on gameday and in the future.
Because golf courses are owned and operated by human beings, mistakes will occur. At that point, it's about finding a way to "make it right" with the customers.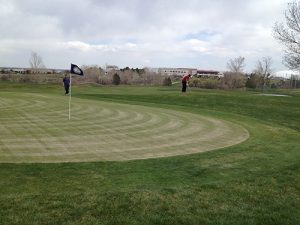 However, I firmly believe there will always be facilities and operators that will drop the ball on creating this kind of awareness. The key personnel, the decision-makers, may simply have a perception or mindset as to how they want to protect revenue. Rather than creating good will for everyone's long-term benefit, the motivation could be, "we need the revenue today".
What's the old Latin phrase…"caveat emptor"?
Yes, unfortunately, there may very well be facilities that prefer to "let the buyer beware".
Of course, the consumer of golf also has a duty to complete their homework in advance. No question, that falls into the category of personal responsibility.
Experienced golfers know how important it is to get ahead of all of this.
FORE!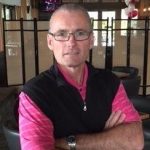 (Erickson has industry experience since 1994 as an off-course retailer, teaching professional and technical  representative, in addition to a 10-year stint in golf shop management in the beautiful Okanagan Valley. A freelance writer for over 30 years, Glen has been a member of the BCgolfguide team since 2016.)
To "Create Your Golf Package", send us your ideas by clicking right here!
Links To Other Articles You May Like: